Bulk Email Marketing
Whether you need to send automated emails lighning fast, or market to millions of users, our cloud-based email systems are secure and ready for massive deployments.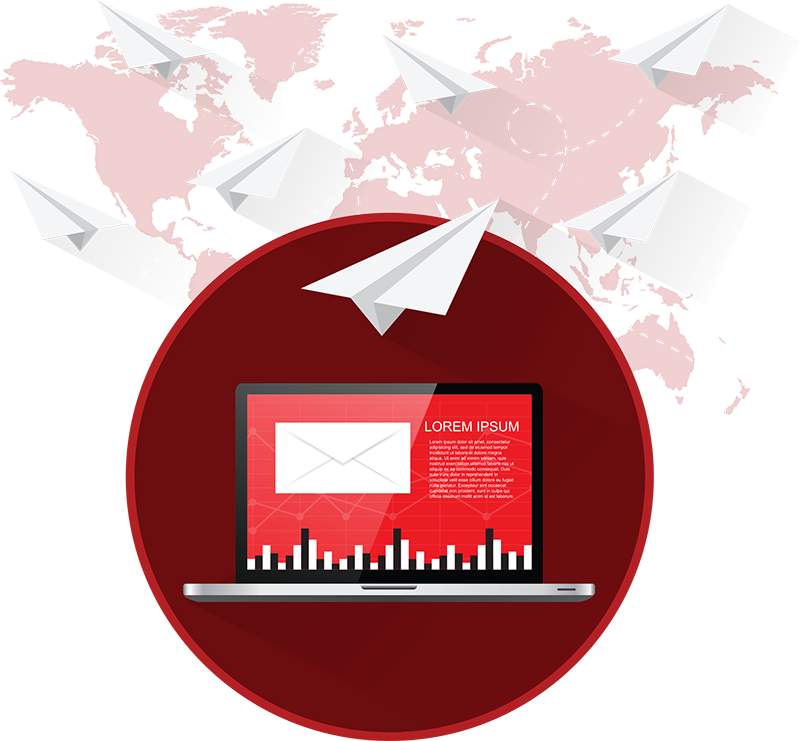 Integrate Email and Applications
Email is a primary form of user interaction. As such, it is critical that your application's email be secure, lightning fast, transactional, and flexible. We have experience integrating quality email transaction support such as notifications, password resets, identity verification, or even automating manual workflows.
With today's abundance of APIs and SMTP support, we can help you integrate multiple systems together to improve synchronization of contacts and user accounts.
---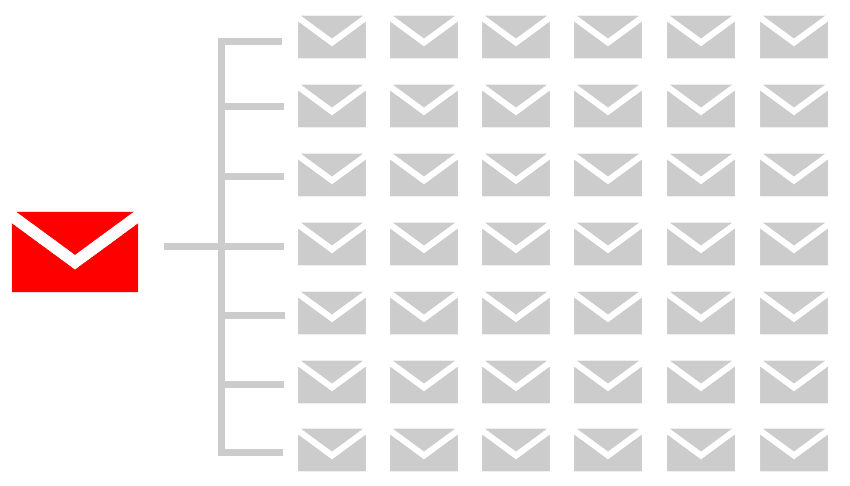 Large-Scale Email Marketing
Built on top of Rackspace's Mailgun network, our email service is capable of sending millions of emails at a time. Our email service is specifically engineered for easy app integration, massive sending volume, and simplicity for our clients.
You provide the marketing finesse, and we'll provide the technical heft to get the job done. Our service is designed for situations where DIY platforms such as MailChimp and Constant Contact are unable to provide a high enough sending volume.
---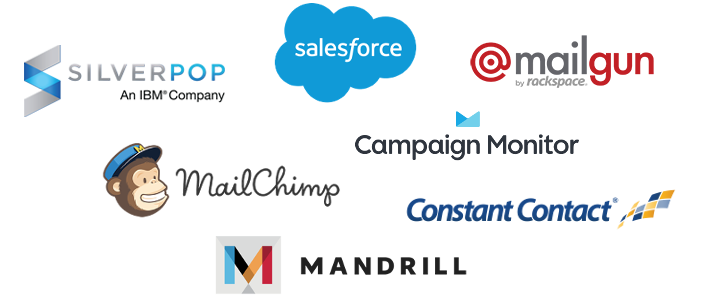 Email Platform Upgrades and Migrations
Our development team is well versed in many of the most widely used email patforms out there. We can offer consulation and development to help improve and streamline your usage of each platform. Never send spam or duplicate emails again.
Looking to migrate from one platform to another — or just getting started with email marketing? We're happy to be of service, and have experience with: Silverpop, Salesforce, Mailgun, MailChimp, Mandrill, Campaign Monitor, Constant Contact, and SendGrid.